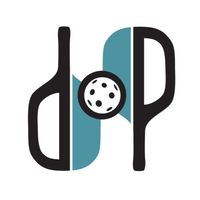 DPC : Indoor
Welcome to Doylestown Pickleball
- Founded in 2017 at Camp Curiosity, Jeremiah's Home.
- Please follow all rules of the group and campus
- 5mph, - Only Play during assigned hours.
- This group is open to all levels. - However, if you have never played before we would like you to learn first - HOW TO PLAY ->
https://www.doylestownpickleball.com/clinics
- If you have previously purchased a membership in the previous system, you will be grandfathered. (It will need to be added manually in the backend) - please email pickleball@campcuriosity.com if you notice your membership not working properly.
- If you would like a new membership please look a the menu options in the app/website that says "membership".
- Memberships will give you $5 discount on each play.
Indoor Schedule : Mon : 3.0-3.5 | Tue : All Play | Wed : Closed | Thu : 3.5-4.0 | Fri : TBD | Sat : 3.0-3.5 and 3.5-4.0 | Sun : All Play (Please be respectful of times as other groups/sports have use of the space at other times. )
For more PICKLEBALL - visit
www.doylestownpickleball.com/calendars
- If you have a smartphone please check out the apps, very easy to use.
- All events will require a payment to sign up. There will no longer be cash at the door.
No no's: alcoholic beverages and cigarettes are explicitly prohibited. Pets are not allowed on the premises
Location
4291 Landisville Road
Admins
Looking to play
SS
Sam, Boniface Saye
last active a day ago
DD
David Davis
last active 2 days ago
CB
Chris Buonomo
last active 4 days ago
DD
Donald Dennis
last active 5 days ago
JG
Jon Goldner
4.0 plus but a strong 3.5 social game is fun too!
last active 8 days ago
MF
Matt Fitz
last active 11 days ago
KM
Kathleen Mccusker
last active 16 days ago
ME
Mike Esposito
last active 17 days ago
DF
David Freiman
last active 19 days ago
MG
Marlene Gi
last active 20 days ago
Photos