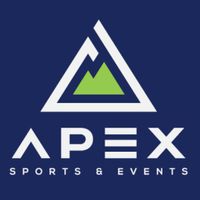 Apex Sports & Events - Leagues
Get back in the game with the Adult Leagues at Apex Sports & Events! Our leagues will provide you the opportunity to keep active in a fun, competitive, and social environment. Our adult leagues will take place in the fall, winter, spring, and summer. Bring your friends to participate in soccer, flag football, ultimate frisbee, and more!
Football League begins Wednesday April 8th 2020.
Soccer League begins Monday April 13th 2020.
Sign up your team today!: $800 per team*
Sign up as a free agent: $80 per player*
Head to our website to register - apexsportsevents.com/sports/adults/
All players must sign our waiver before participating.
Waiver Link:
https://apps.dashplatform.com/dash/index.php?cid=apexsports&action=kiosk-iframe&facilityID=1&nocart=1&nocheckin=1
Location
137 Mountain View Rd
Admins