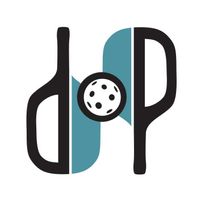 DPC : Outdoor
Welcome to Doylestown Pickleball
- Founded in 2017 at Camp Curiosity, Jeremiah's Home.
- This group is open to all levels. - However, if you have never played before we would like you to learn first - HOW TO PLAY ->
www.DoylestownPickleball.com
- Please follow all rules of the group and campus
- 5mph
- If you have a smartphone please check out the apps, very easy to use.
- All events will require a payment to sign up. There will no longer be cash at the door.
Location
Doylestown Pickleball
Admins
1 review (5.0/5)
Looking to play
JP
Jean Phillips
last active 9 hours ago
JS
Jarrett Scherrer
last active a day ago
AJ
Art Jaeger
last active 2 days ago
CB
Chris Berg
last active 4 days ago
SC
Stephanie Coe
last active 4 days ago
DB
David Boerner
last active 4 days ago
PR
Peter Rall
last active 5 days ago
GS
Gary Smarsh/geologist
I have been playing over one year and looking to enhance competition.
last active 5 days ago
JG
Joy Ginanni
last active 5 days ago
DL
Dan Loreti
last active 6 days ago
Photos