The match list description feature enables league managers to add notes at the top of the match list. These notes will be visible to players on web and app and will also be displayed on any embedded schedules on your website.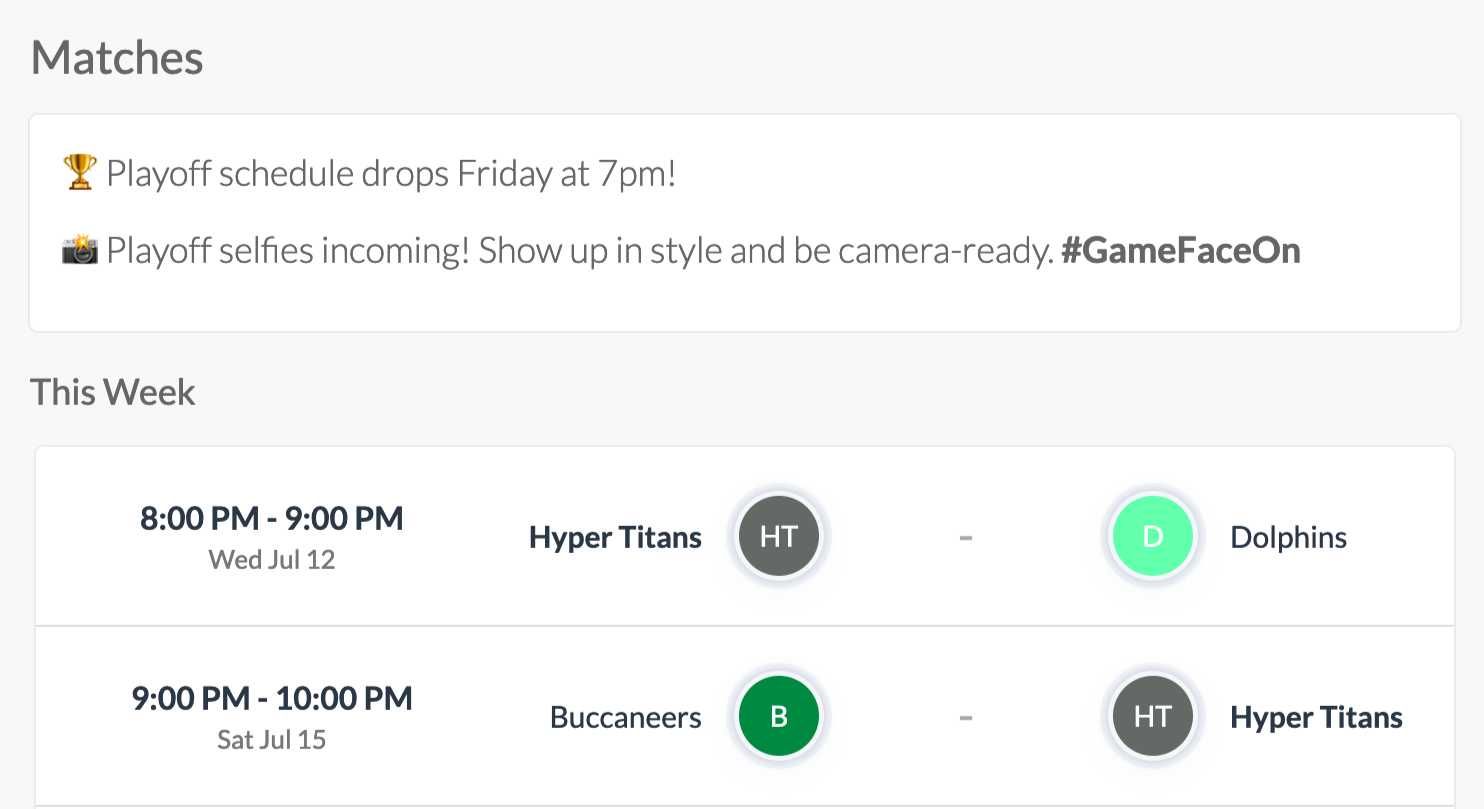 Benefits:
The notes will appear even before any matches are published. This can be useful to let players know when the schedule will be published.
You can address common player questions or highlight important rules.
You can update the match list description whenever you want. Changes made will not send notifications to players or staff.
How to Update The Match List Description
Open the app and navigate to the admin view for the desired league or tournament.
Tap on Settings.
Tap on Match Settings.
Enter your notes under the Match List Description section. The notes support the Markdown syntax. This allows you to bold text by wrapping it with two asterisks (**bolded text**). You can tap Preview to see how it will look for your players.
Tap Save.