Forfeits can be frustrating, especially when one team travels only to find out the opponent hasn't shown up. OpenSports allows you to create forfeit configurations to help manage such situations and minimize inconveniences.
What is a Forfeit?
A forfeit occurs when a team is unable to participate in a scheduled match, resulting in an automatic win for the opposing team.
Key Features:
Team Captain Support: Allows team captains to forfeit in advance of the match, preventing the opposing team from unnecessary travel.
Admin Control: Administrators can log forfeits for teams and can also mark matches where both teams have forfeited.
Irreversible by Captains: Once forfeited by a captain, the decision can't be undone by them. Only an admin holds the authority to reverse it.
Enabling Forfeit Support:
Go to the league/tournament edit screen on the web and navigate to the Forfeit Configuration section. Choose from an existing forfeit configuration or create a new one.

Define specific outcomes for the forfeiting and non-forfeiting teams within the settings. For instance, you might assign 0 points to the forfeiting team and 3 points to the non-forfeiting team.

Record a Forfeit: On any match screen on the web or the app, click on Record Results, choose Record Forfeits, and select the team that forfeited. Team captains will also have access to a forfeit button on their match page, available up until the match start time. Admins have no time restrictions on when they can record a forfeit and can easily check to see who recorded a forfeit and at what time the forfeit occurred.
When a forfeit is recorded, notifications are sent to all relevant players and match staff. Additionally, league managers and group administrators receive notifications to keep them updated.
How Captains Can Forfeit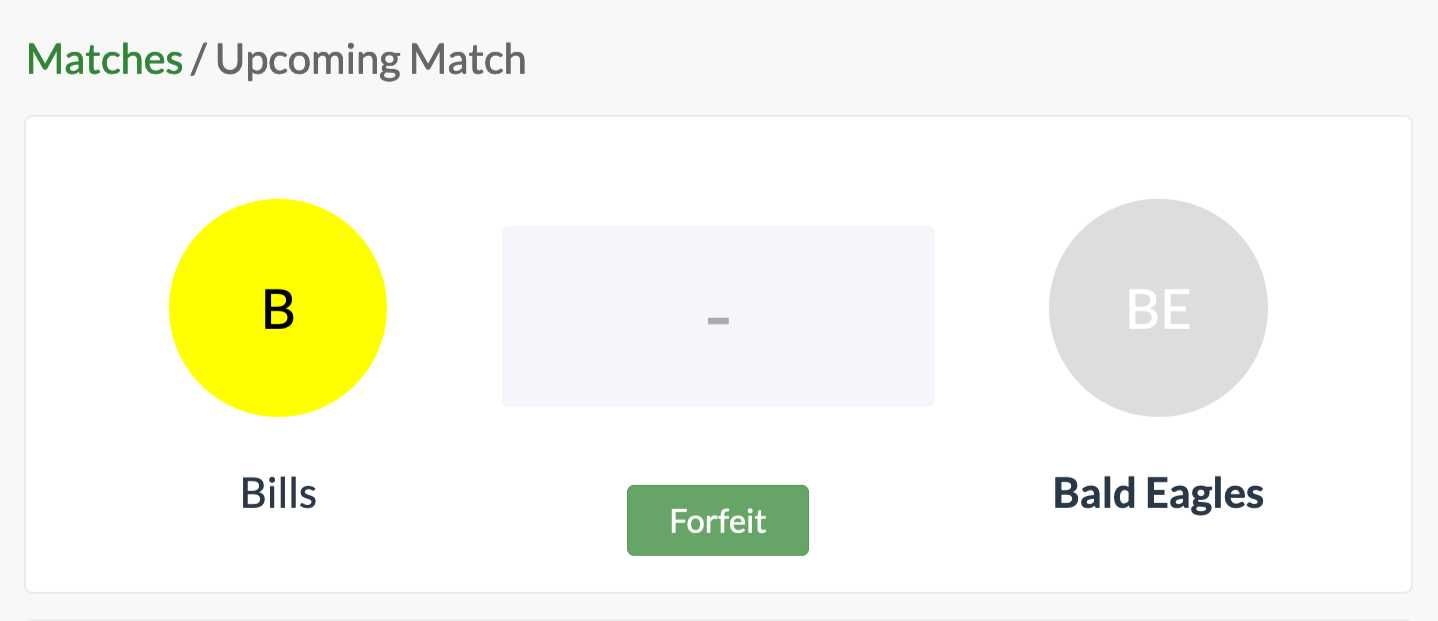 Once you create a forfeit configuration, captains will see a button to forfeit on all upcoming match pages on the web and app. Tapping on the Forfeit button will bring up a confirmation modal where they will be made aware of what happens when they forfeit: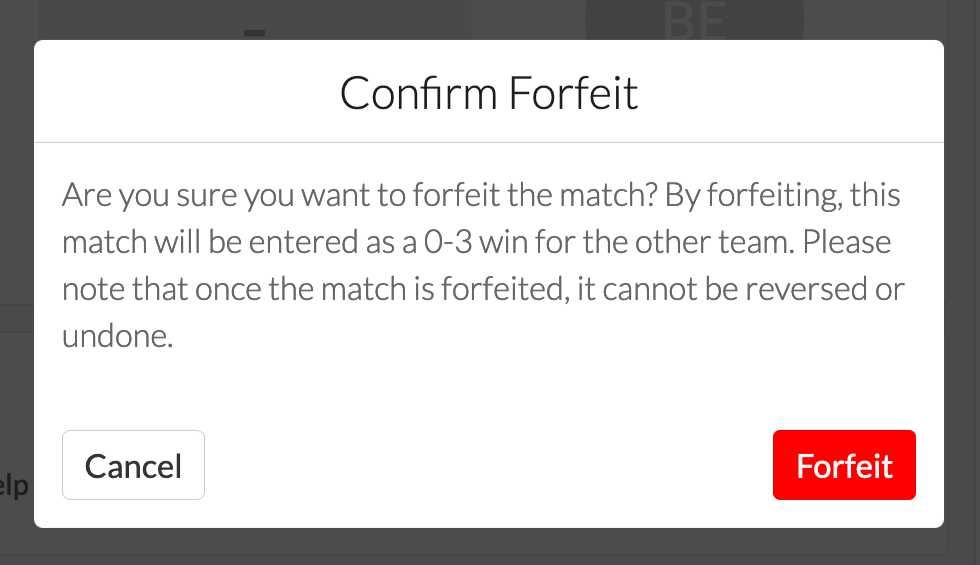 The match list will clearly indicate to all players and match staff which matches have been forfeited.
By setting up forfeit support, organizers can streamline the process, ensuring clear communication and fair outcomes for all involved.