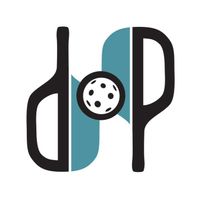 DPC : Lessons & Clinics
Welcome to Doylestown Pickleball
- Founded in 2017 at Camp Curiosity, Jeremiah's Home.
- Please follow all rules of the group and campus
- 5mph
- If you have a smartphone please check out the apps, very easy to use.
- All events will require a payment to sign up. There will no longer be cash at the door.
No no's: alcoholic beverages and cigarettes are explicitly prohibited. Pets are not allowed on the premises
Location
4291 Landisville Rd
Admins
5 reviews (5.0/5)
DM
Donna McKee
Had so much fun! Can't wait to play again.
JK
Joyce King
Great tips, fun drills. I would like more! I especially want to work on shots coming at my feet and how to return them
AK
Adam Kern
Steve was well organized and made it into a very fun learning activity.
JY
James Young
Steve does a great job introducing new and fun drills and giving lots of individual feedback.
Looking to play
EI
Elaine Intenzo
last active 3 days ago
PS
Pat Sommers
last active 4 days ago
DM
Donna McKee
last active 10 days ago
JH
Jeri Heenan
last active 13 days ago
MT
MJ Terranova
last active 14 days ago
MM
Michael McGarvey
last active 19 days ago
MG
Marykate Gaul
last active 25 days ago
GH
Gina Harhigh
last active a month ago
RD
Robert DiEva
last active a month ago
EB
Emily Barere
last active a month ago
Photos