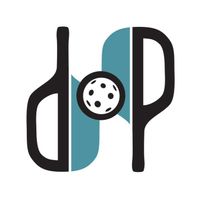 DPC : Lessons & Clinics
Welcome to Doylestown Pickleball
- Founded in 2017 at Camp Curiosity, Jeremiah's Home.
- Please follow all rules of the group and campus
- 5mph
- If you have a smartphone please check out the apps, very easy to use.
- All events will require a payment to sign up. There will no longer be cash at the door.
No no's: alcoholic beverages and cigarettes are explicitly prohibited. Pets are not allowed on the premises
Location
4291 Landisville Rd
Admins
Next Event
No upcoming public events
6 reviews (5.0/5)
CM
Craig Martin
Steve does an excellent job of teaching the nuances of the game once you're past the beginner stage. I've attended 4 of these sessions and appreciate the drills and have learned something new each time.
DM
Donna McKee
Had so much fun! Can't wait to play again.
JK
Joyce King
Great tips, fun drills. I would like more! I especially want to work on shots coming at my feet and how to return them
AK
Adam Kern
Steve was well organized and made it into a very fun learning activity.
JY
James Young
Steve does a great job introducing new and fun drills and giving lots of individual feedback.
Looking to play
JS
Jam Seip
last active 16 days ago
TH
Trish Herlan
last active a month ago
LS
Leslie Sentman
last active a month ago
MC
Mark Constable
last active a month ago
CB
Cathy Besch
last active a month ago
SB
Stacey Backlund
last active a month ago
SS
Susan St Pierre
last active a month ago
TG
Thomas Groetz
last active a month ago
MB
Michelle Borkovic
last active 2 months ago
SR
Sheree Ross
last active 2 months ago
Photos