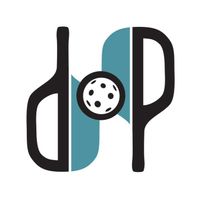 DPC : Lessons & Clinics
Welcome to Doylestown Pickleball
- Founded in 2017 at Camp Curiosity, Jeremiah's Home.
- Please follow all rules of the group and campus
- 5mph
- If you have a smartphone please check out the apps, very easy to use.
- All events will require a payment to sign up. There will no longer be cash at the door.
No no's: alcoholic beverages and cigarettes are explicitly prohibited. Pets are not allowed on the premises
Location
4291 Landisville Rd
Admins
2 reviews (5.0/5)
AK
Adam Kern
Steve was well organized and made it into a very fun learning activity.
JY
James Young
Steve does a great job introducing new and fun drills and giving lots of individual feedback.
Looking to play
KS
Ken Stone
last active 3 days ago
GH
Gina Harhigh
last active a month ago
GF
Gina Fisher
last active a month ago
PB
Peg Baird
last active a month ago
km
kathy mcentee
last active a month ago
CS
Carmelo Seguinot
last active a month ago
SF
Sharen Finzimer
last active a month ago
AF
Alan Finzimer
last active a month ago
CS
Cathy Schuman
last active a month ago
DB
Dean Blachowski
last active a month ago
Photos