Take complete control over how the standings for your league and tournaments are displayed for your players using Standings Templates. You can use the predefined system presets or create your own organization-specific templates. The templates you create can be reused for multiple leagues and tournaments.
While setting up or updating your league or tournament, you'll come across a section named Standings Template. This lets you pick either a system preset, one of your previously created templates, or the option to add a brand new template.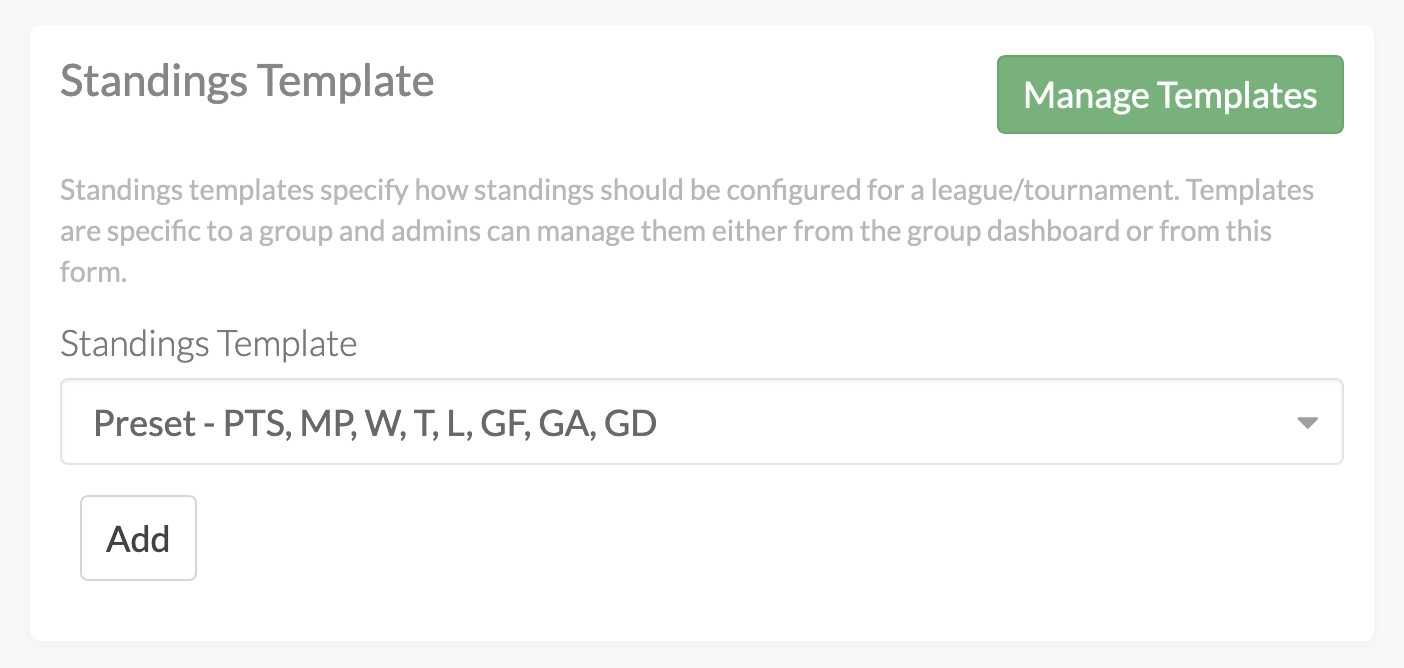 Steps to Create a New Standings Template
Go to the league or tournament and click Edit.
Scroll to the Standings Template section and click Add.
Enter a unique title for the template. It is often useful to list the column names in the title.
If your organization offers multiple sports you can tag the template with the sport names so that it comes up as a recommended template when creating leagues with matching sports.
Choose the columns you want to be displayed in the standings. To adjust the order of stats columns, use the hamburger menu (☰) on the far left. You can also update the label and column description to match your organization's terminology. Finally, click Create to save the setup as a new Standings Template and have it applied to your league or tournament.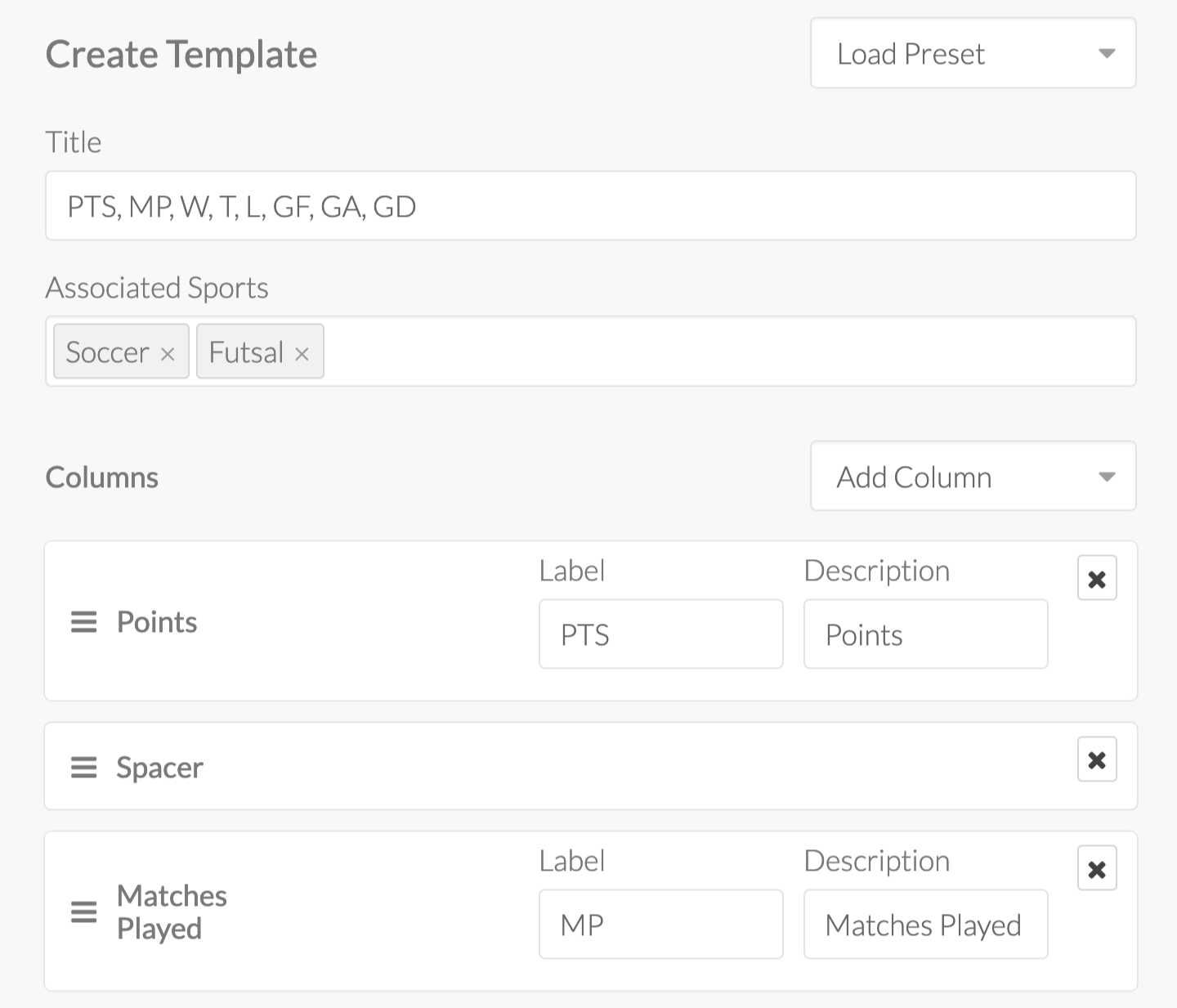 As you modify the settings, a preview will show how the standings will appear. Please note that the displayed team names and stats are merely sample data for visualization purposes.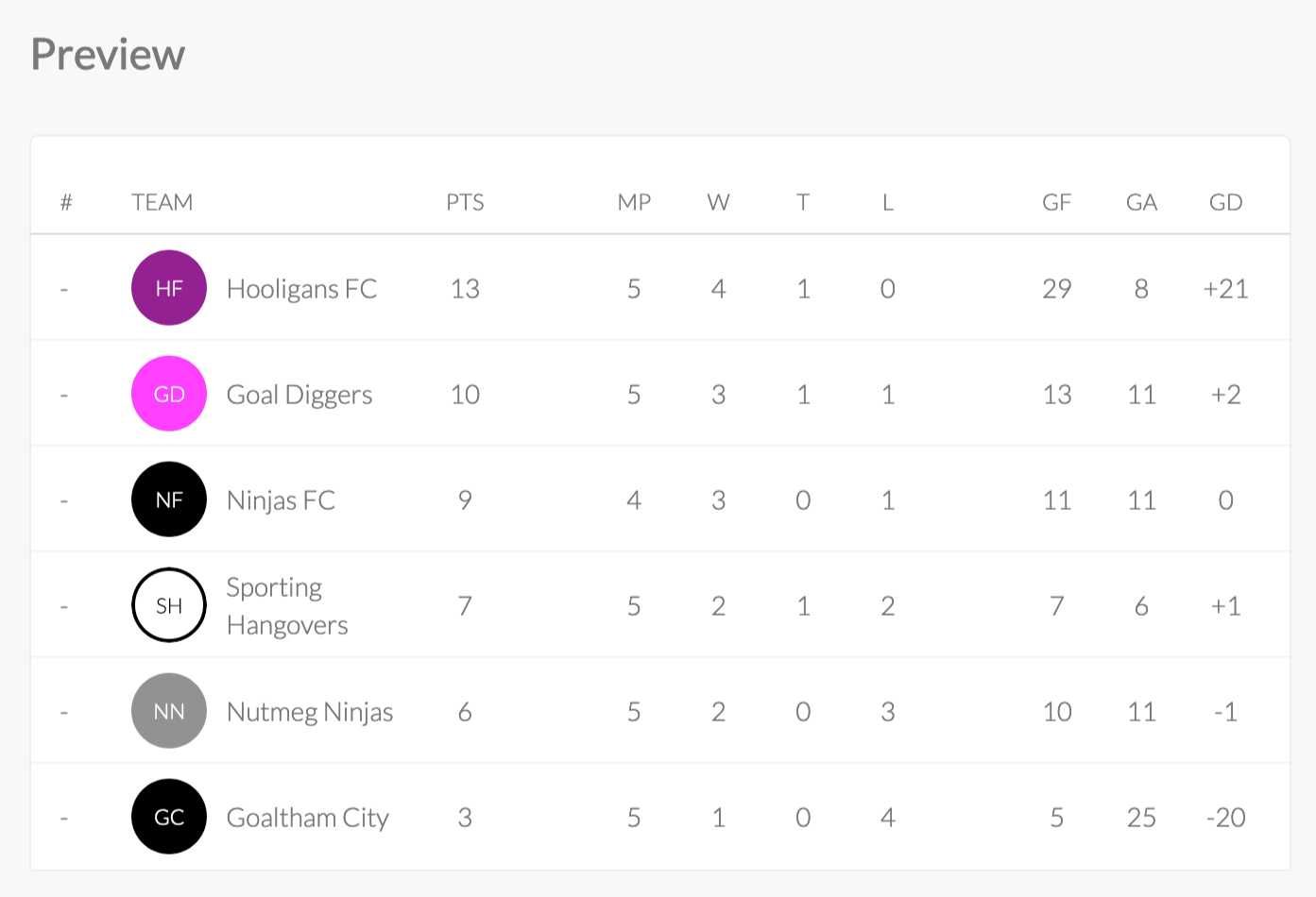 Embedding Standings On Your Website
Once you are happy with the standings setup, you can embed the standings on your website and all your customizations will automatically be applied.
To have them embedded, go to the league or tournament dashboard, click on Embed On Website. A modal will appear that will have a Copy To clipboard button that will allow you to copy the code to your website. No longer will you need to manually keep your website up to date with the latest standings!