With custom filters, you can easily organize your group's events and make it convenient for players to find the events they're interested in. Custom filters become a powerful tool especially when your group has dozens or even hundreds of upcoming events, which could otherwise be overwhelming to scroll through individually.
Examples of Filter Usage
Sport Type: If your group is a sports and social club hosting events in multiple sports, adding each sport as a filter can significantly speed up the search process for players. They can instantly locate events for the sports they're interested in.
Skill Level: Many organizations categorize their programs based on skill level. This could be as simple as dividing them into beginner, intermediate, and advanced, or even utilizing a more intricate system like the NTRP scale often used in tennis.
Geographical Location: For large sports groups, filters based on geography can be beneficial. If you have events across different boroughs like Brooklyn, Manhattan, Queens, and more, location-based filters help users quickly find local events.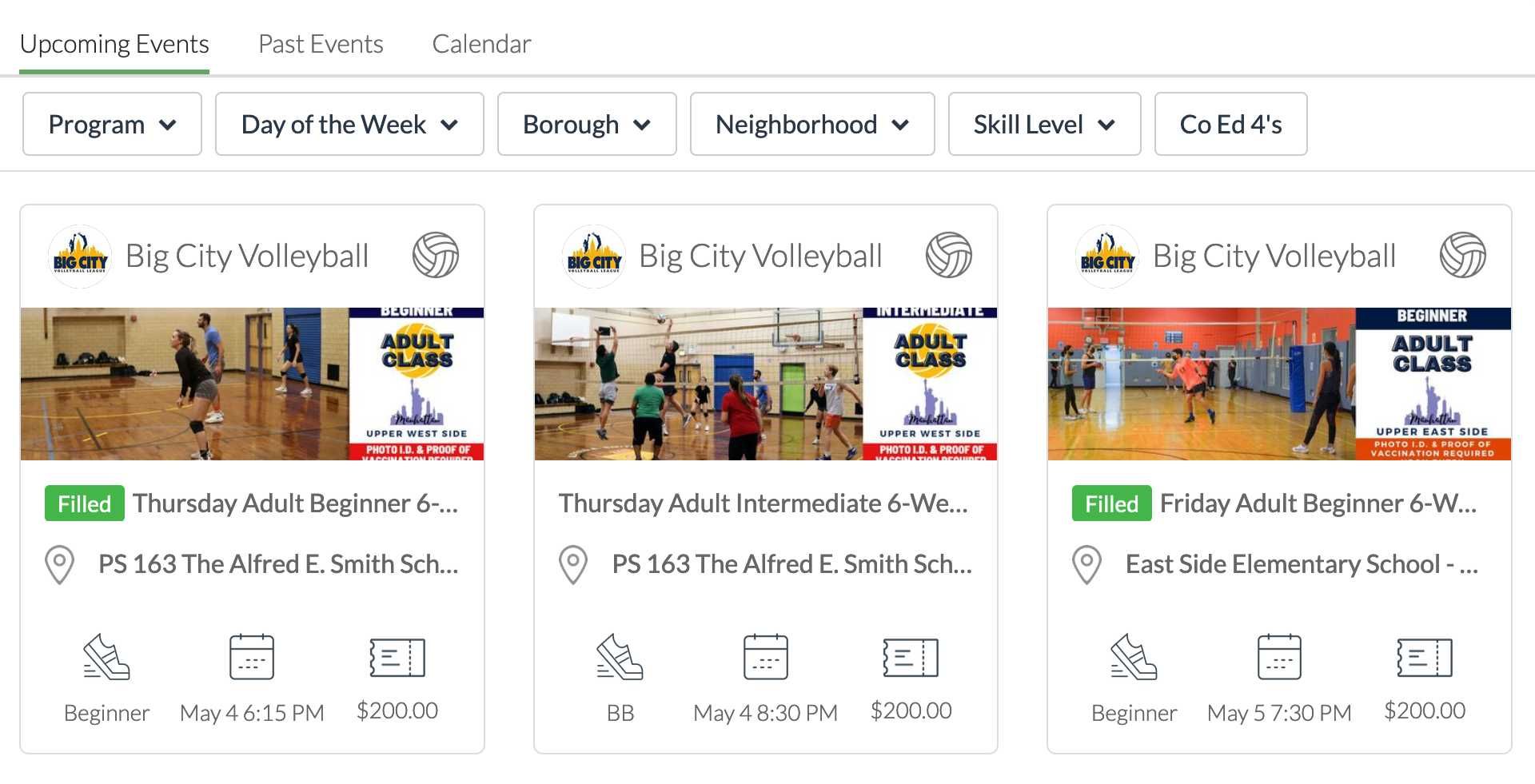 How to set up filters
Message the OpenSports Help Desk or email contact@opensports.net to enable filters for your group. Once enabled, you'll be able to go to your group page, tap Events, and tap Edit Filters to setup your filters.
On the filter management page, you have options to create both simple and advanced filters. A simple filter allows users to apply a criterion with just a single tap, while an advanced filter provides a dropdown menu from which users can select one or more matching options.
To make these filters functional, you must tag your events accordingly. These tags can be added while creating or editing an event, or even in bulk via the Manage Events page.
Initially, these filters are in an unpublished state, allowing you and your fellow admins to test them out. Once you're satisfied with their functionality, hit 'Publish' to make them visible to all your players.
Common Filter Examples
Days of the week
Sport Type
Skill Level
Locations
Programs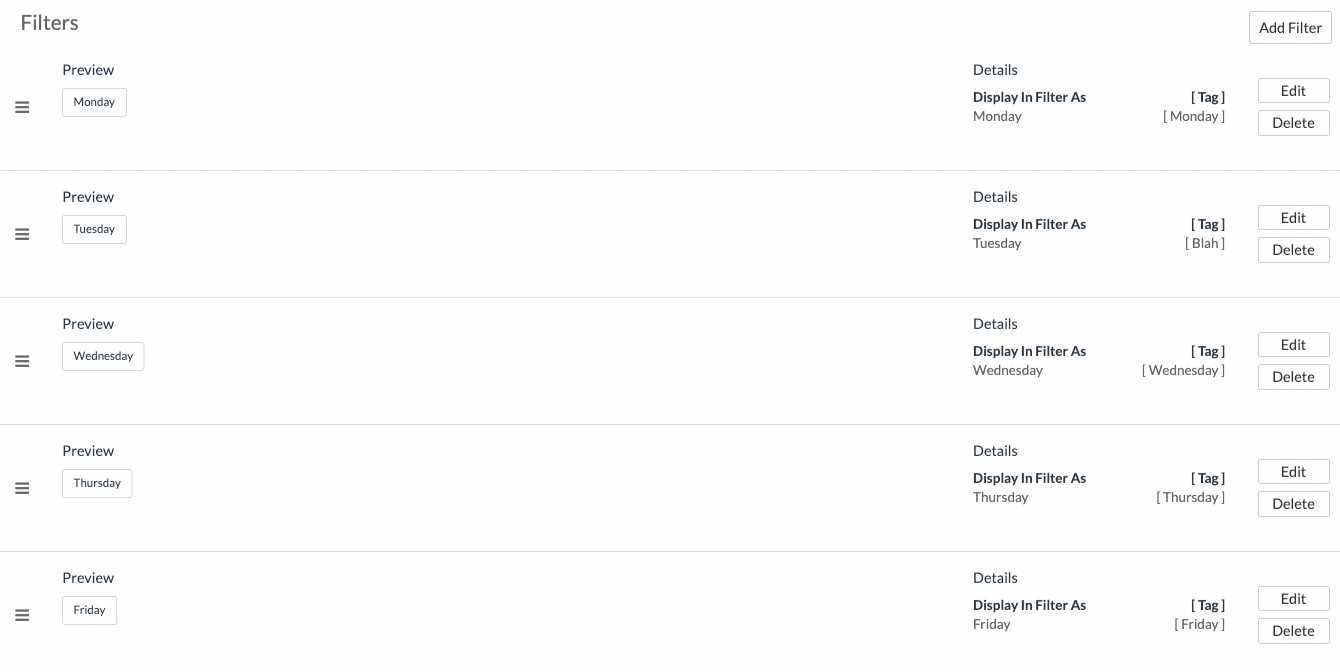 Adjusting Filter Order
You can easily rearrange the order of your filters. Just drag the filter from the ☰ icon and drop it at the desired spot.
Where will the filters show up?
Once published, these filters automatically update across the website and app, including any website embeds that you have set up.